Anneka Treon, Managing Director at Van Lanschot Kempen's Competence Center, where she has been working for the last 13 years. Anneka has an unconventional background. She was born and raised in London where she was an avid chess player – titled UK champion for three years running – and also involved in other mind sports like Mindmapping where she received an international bronze award.

She grew a passion for finance at a young age and her first experience of banking was at the age of 16 at Morgan Stanley's investment banking unit. After that she gained experience at various financial services firms; like Citi, KPMG, Rothschild and eventually Goldman Sachs. She moved over to the Netherlands 13 years ago for family reasons where she came across Van Lanschot Kempen, starting first at the capital markets side of the business. She recently took on a new position as head of the Competence Center – which lies at the intersection of wealth and financial services for both private and institutional clients.

Anneka has been featured at many media outlets, like Bloomberg, CNBC and the Financial Times where she explains and reviews financial markets and other financial news and trends.

Anneka is 34 years old, she is living in Amsterdam with her husband and three kids.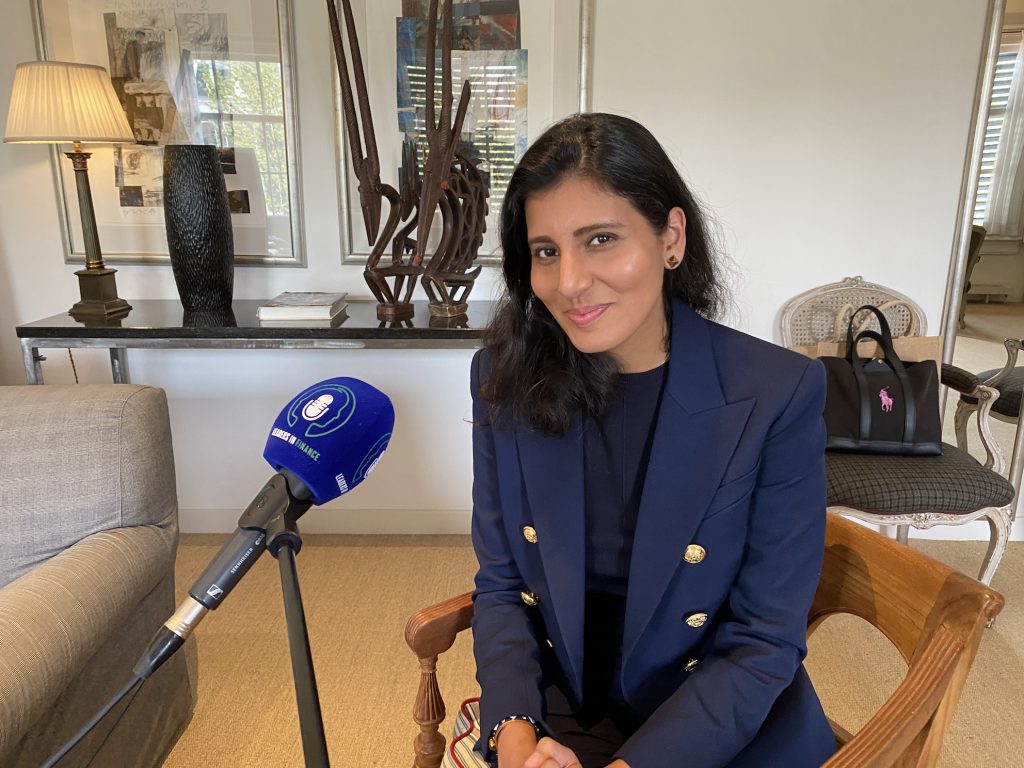 ***
Books/TV/Series mentioned:
***
Organisations mentioned:
London School of Economics – University, founded in 1895 in the heart of London. The LSE ranked second of the world's best universities for five years in a row.
***
Terms mentioned:
ETF – exchange-traded fund, a basket of securities you buy or sell through a brokerage firm on a stock exchange. They are offered on virtually every conceivable asset class from traditional investments to so-called alternative assets like commodities or currencies.
Mindmapping – A Mind Map is a diagram for representing tasks, words, concepts, or items linked to and arranged around a central concept or subject using a non-linear graphical layout that allows the user to build an intuitive framework around a central concept.

***
Reading the interview instead of listening:

The interviews Leaders in Finance conducts are available in writing for anyone with a hearing problem (and of course for anyone who would rather read than listen!). The full transcription can be found here: Anneka Treon.
***
Follow Leaders in Finance via Linkedin.

***
Want to keep up with Leaders in Finance? Subscribe to our newsletter (in Dutch).
***
Is there any guest you would like us to talk to in one of the following episodes of Leaders in Finance? Please let us know: [email protected]
***
If you enjoyed the Leaders in Finance podcast, please leave a review at for instance Apple Podcasts. You could also follow us at Spotify. We would be glad if you do, because some people will only listen to this podcast if they know that there are many other people who like to listen as well!
***
Leaders in Finance is made possible through support of Kayak, FG Lawyers, Odgers Berndtson executive search en Roland Berger. More information about our partners is available at our partnerpage.