–> This is a pre-event interview in the run-up to the Leaders in Finance Cyber Security Event on 25 May 2023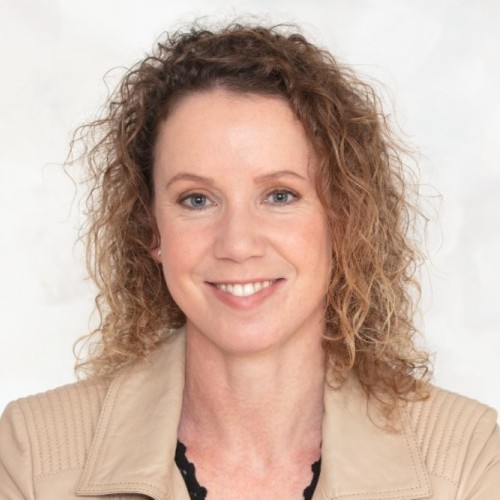 Jeroen: Thanks, Floor, for taking the time to speak with Leaders in Finance. Much appreciated! Would you mind introducing yourself, so people understand who you are and which organization you represent?
Floor: I'm the Chief Information Security Officer of NN Group. NN Group is an international financial services company, present in 11 countries: in the Netherlands as well as ten additional countries. A bit more about myself, I've been working in IT for over twenty years, including more than 11 years at NN Group in various roles. The common thread has always been the connection to IT in various business units. And currently I have the opportunity to work for NN Group on the topic of cyber security. In my personal time, I enjoy sports and I love spending quality time with friends and family. I'm mother of two sons, and they are also quite active in sports. So that's how I enjoy spending my time when I'm not working.
Jeroen: Thanks for that great introduction. You say you've been working in IT, as you call it, in tech for about 20 years. Could you describe your current role and what you like about it?
Floor: I enjoy working in IT because of the complexity of digitization of our business, how IT plays a crucial role in this and the growing importance of security. For the last three years, my focus has been on cyber security. What I really like as well, is various experts and perspectives coming together. So it's both interesting and challenging on a technology level as well on a people and organizational level. Perhaps it's the complexity of it all that I enjoy most: the challenges we face, building effective teams, building trust and that we manage all of that in a professional way, both towards internal and external stakeholders.
Jeroen: Right, so I understand it's the complexity, as well as the combination of tech and people. Would that be a correct summary?
Floor: Yes, that's it!
Jeroen: If we look at cyber security in the financial services industry, what would you say are the biggest challenges we face as an industry?
Floor: At NN, we engage with our customers to meet their real needs and we offer solutions that create long-term value. We use our digital capabilities and strong distribution footprint to further enhance customer experience. In this process security is key. We must make sure that we prioritise the things that are really important. And especially with security, it's about building trust and keep focus on what needs to be done. But we should also focus on what kind of improvements we need. It's not just a 'tick in the box, and we're done, let's move on' type of exercise. With emerging threats in the cyber landscape and ongoing technology developments, there is always something new around the corner that we need to be prepared for.
Jeroen: When it comes to the outside world, what would you say is one of the biggest challenges the financial services industry faces?
Floor: I would say there are several challenges. One of course, is making sure that we have the right people on board. Retaining and attracting talent with the right mindset to keep up with all the developments, making sure that from a security perspective we also embed this in our engineering journey. Nowadays we're focusing much more on the digitalization of our business, which requires different skills and a different focus on how we deliver our products and services to our customers. We also need to make sure that security is embedded because if something fails it will harm the trust of our customers – I think everyone will understand – it's a big deal in financial services. Secondly, since we are a financial services company, we are heavily regulated, of course, which is a good thing. Compliance is required, to evidence and make sure we have the right security measures in place. We need to do the right things to ensure that security is not just a tick in the box for whatever the regulator or the auditor requests.
Jeroen: That makes total sense. If we zoom out from the financial services industry towards society at large, what would you pick as the big challenges there?
Floor: As a big corporate, a key responsibility towards our stakeholders and customers is delivering safe products. We do a lot of online business with them, for example via the app, in online environments, et cetera. It's a matter of trust. Are their data safe with us? There is a lot of communication involved, we need to explain why we do specific things, sometimes this can be complex from a customer's perspective. We try to make things as easy and accessible as possible.
If we take a broader scope, I think as a company we have an educational duty as well, for example we provide cyber security internships or support with cyber security lessons for higher education institutions. Digitization is playing an increasing role in everyone's life. The biggest challenge is how to best deal with that. For example, what we post online, and how to keep things private to prevent abuse. There are all kinds of ways on how to do that. The younger generation is always online, and sometimes I have the same challenge with my kids. How do you translate that kind of awareness to being careful and cautious about what you do online and what the effects can be? I think that's one of the challenges.
Jeroen: That makes sense. And technology, some hate it, some love it. You probably love it in many ways since you work in it. However, it can be used for good things and not so good things, right? What's your view on technology? I realize that's a very broad question. Are there particular elements where you see a lot of promise in terms of fighting cyber-crime or maybe things you see as a big risk, either for financial services or broader?
Floor: Everybody today is talking about artificial intelligence and ChatGPT, which looks very promising with all the nice things you can do with it. At the same time, there may be downsides and it could for instance also be used for less good purposes. We are on top of the developments, trying to make sure that we can use the benefits for those who use it responsibly. That's a also society broad challenge.
Within the financial services industry, there is a lot of data development to make sure that we deliver the best customer service. Taking responsibility for how we deal with these kinds of models, analyses, and technical developments, is something that we do on a daily basis. We used to do a lot of things on our own technical environment with our own data centre, a really closed environment, but nowadays, there are many more connections to external parties, cloud environments and supplier. The whole ecosystem is much broader, so taking care of that is a big challenge that we take very seriously.
Jeroen: Earlier in this conversation, you said that finding the right people is important and challenging in the field of IT. Let's say someone gets out of college or university and wants to start working in this field, what would you recommend to starters?
Floor: At NN, we want to be an attractive employer and we are creating an attractive environment for young people who are just coming from university. At the same time we are investing time and dedication to retaining employees by providing ample education opportunities and possibilities to grow towards different positions within the company for continuous development of skills and expertise. A more general advice to young people considering to work in the field of cyber: take the chance to learn and challenge yourself by taking on different roles and responsibilities. Because people sometimes start, especially within cyber security, thinking they're going to be the cyber security expert within a couple of years. It's such a broad area with many disciplines and possibilities . 
Jeroen: That's good advice, it's applicable broader than just cyber. Maybe as a final question, why is it hard to find good people? Because that is what your peers are also complaining about. Why is it so difficult?
Floor: I would say it's a relatively quickly developing area, it's relatively new. So there's a scarcity of good people. The good people are hard to get or to attract. And of course, it will evolve, but especially since the developments are going so quickly, it's hard to keep up with the pace of new people entering the market or training people to track how many people you need as well as the depth of knowledge or expertise you need.
Jeroen: Yes, that's right. Thanks a lot, Floor, for taking the time to do this short pre-event interview. We are very much looking forward to having you on stage on the day of the event, the 25th of May. I'm very much looking forward to that. Again, thank you so much for your time.
Floor: Yes, thank you as well!
–> This is a pre-event interview in the run-up to the Leaders in Finance Cyber Security Event on 25 May 2023